Made from a single layer of material, waltz veils extends somewhere between the knee and the ankle. It is an
o
ther style of formal veil.
Flyaway veil is a multi-layered short veil which falls to the shoulder blades. As a less formal veil than other styles, it goes well with simple floor-length gown, or shorter gown without train.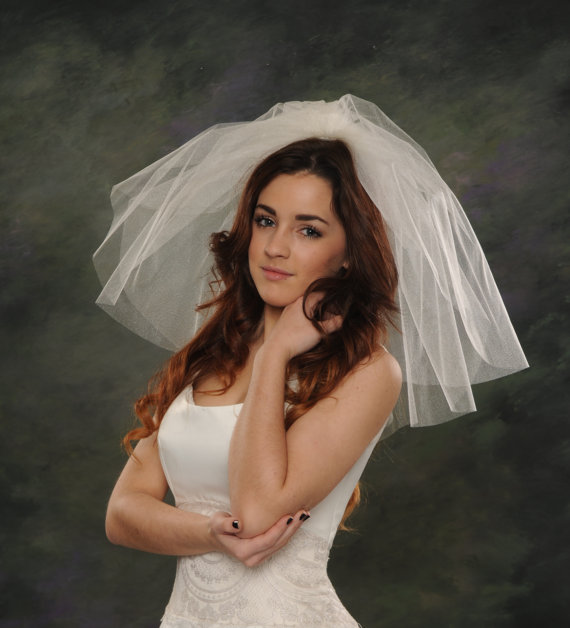 Extends to either shoulder or elbow, fountain veil is gathered at the crown of the head for a cascading look around the face.
Mantilla veil is made either of lace or lace-edged tulle to form a circular shape on top of the head. It can be secured with a comb.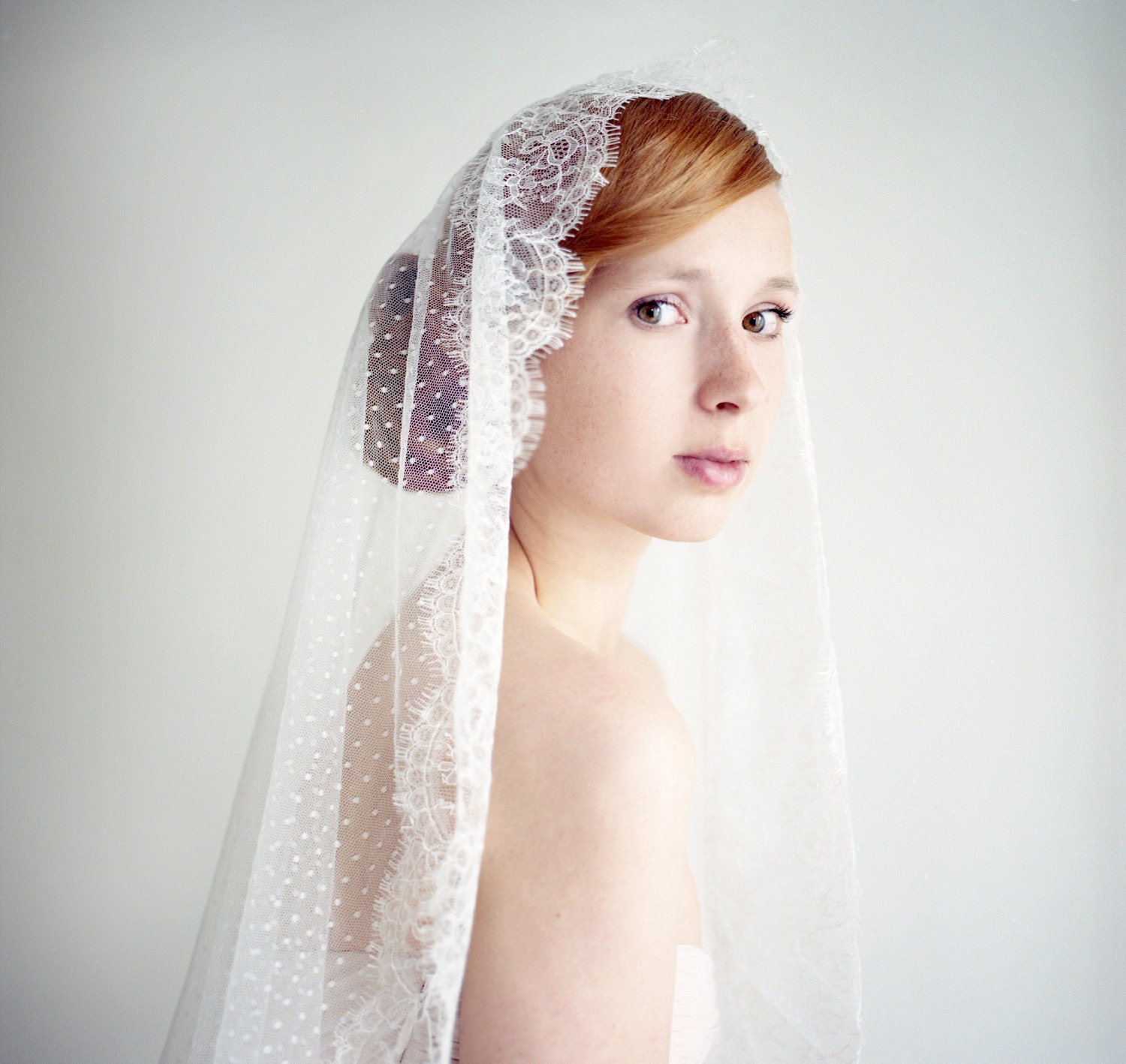 Pouf veil is a short style usually attached to a decorative hairpiece. A single layer of tulle and netting, gathered to a comb or headpiece, add volume and height for the veil. It looks best with informal dresses.
This post is the second part of "types of wedding veils".